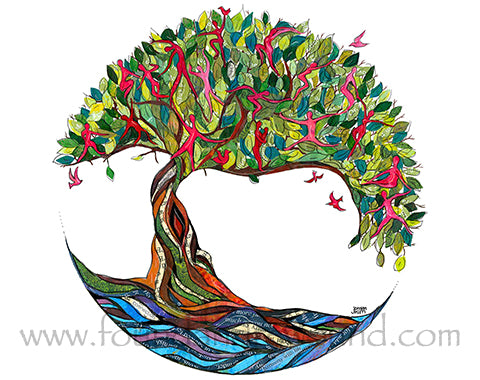 Tree of Life
Recently I was blessed to have shared a quiet moment with a dear friend on the night of her mother's passing.  It was beautiful and sacred and deeply moving.  This collage came flowing out of me afterwards inspired partly by her words and partly intuitively.  It feels personal and universal at the same time.  The only words incorporated into this design are "global" and "community" which somehow feels perfect in that life and death and the cycles of it all are both of those things.  I hope you find some connection with this tree of life too. 
Shop!
Reproductions of this image are available through my
Etsy shop
.
All of my cards and prints are printed on high quality, 100% post-consumer recycled, white, matte cardstock with archival ink.
Copyright © Jordan Kim, Found & Rewound   All rights reserved.
Please don't take or use any images without permission.  Thanks.