Hello friend,
It has been a hot minute since I tried putting my art on a new product for you.  But, one of my awesome customers made it clear that the time was right!  (Thanks for the nudge, Backyard Bird Shop!)
And guess what I made for you?
STICKERS!
Honestly, I'm not sure why I have been slow to jump onboard the sticker train.  I have been making stickers for a while and using them as a gift or marketing tool. If you have ordered from me, you know i like to include a sticker in my orders as a thank you.  But lots of you have asked if I sell other designs.  
And now I can say, "YES!"
I started with 7 designs including: my hamster, fox, woodpecker, owl, bumblebee, squirrel and tree of life designs.  They are beautiful, 3″ x 3″ replications of my original artwork made of thick, durable vinyl that protects against scratches, water & sunlight.
I really can't wait for you to check them all out!
And, if you have any ideas for other designs or icons from my existing artwork that you'd like to see as a sticker, please let me know.  I'm experimenting here and I want to make products that YOU will love.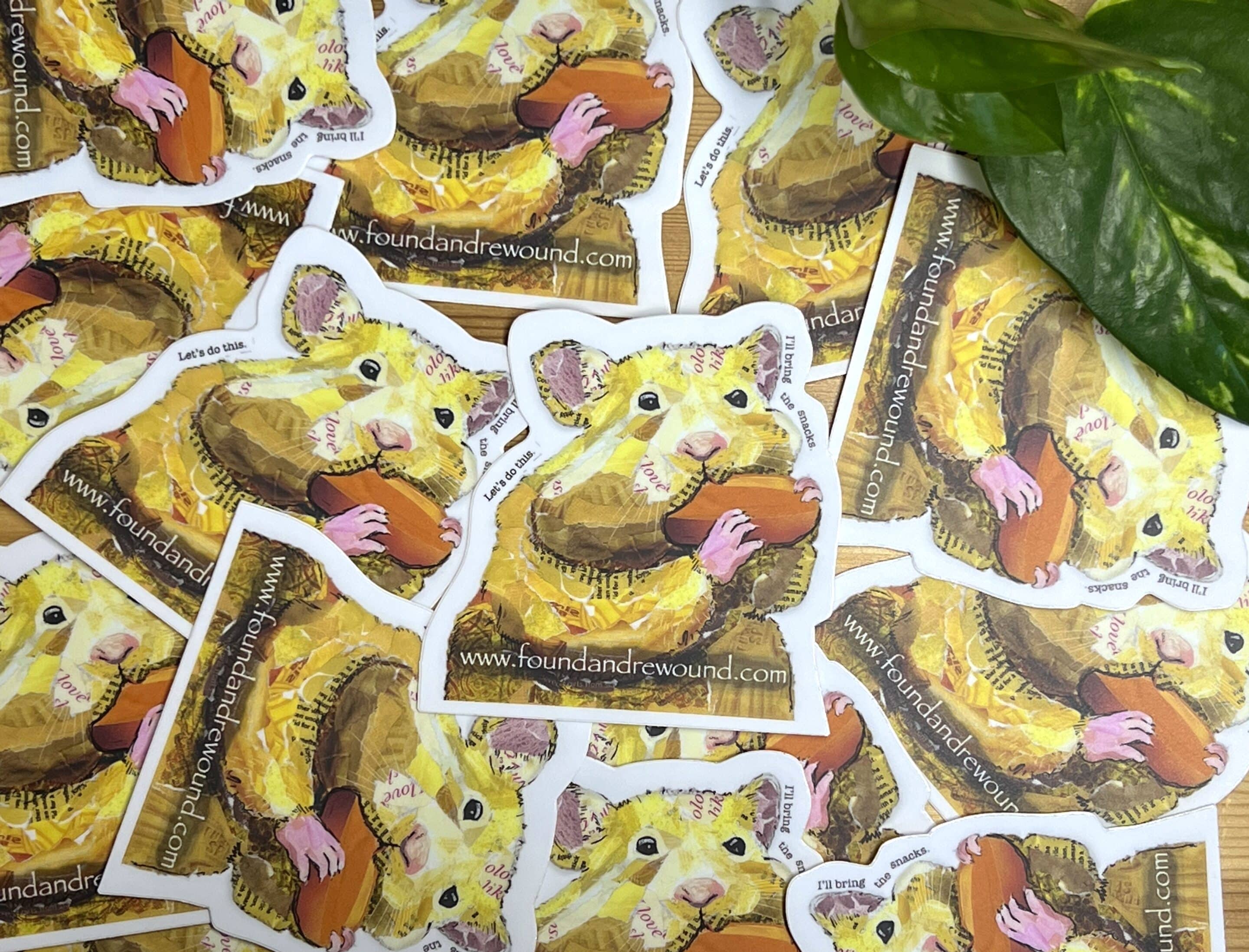 If you decide to grab some stickers, I'd love to see them living their best sticker life out in the world!  Post a photo to your favorite social media outlet and use the hashtag #foundandrewoundstickers Thanks! Hope you enjoyed the sneak preview!  You can grab yours today right here in my Etsy shop!
With gratitude and love!